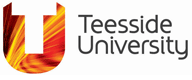 BA (Hons) Business Management modules
Other modules on this course
Year 1 core modules
Year 2 core modules
and two optional modules
Final year core modules
and two optional modules
Modules offered may vary.
The module will have a theoretical basis and students will be introduced to and expected to apply relevant concepts and theories and professional practices. e.g. Career Theory (Holland 1997); Models of Career Development (Gibson 1995); Leadership – Transformational and Transactional; Human Resource Management; Organizational Behaviour, Psychological Contracts; Social Learning Theory (Bandura 1977) and Concepts of Ethics.

This will enable all students to explore their employability via analysis and understanding of their skills, educational and transferable work based experiences, with an insight into the expectations of employers for students to have Enhanced Employability as `work ready' graduates.