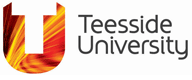 HNC Building Studies modules
Other modules on this course
Core modules
plus four specialist modules
Medium and High Rise Construction
Refurbishment and Adaptation
Modules offered may vary.
This module will provide you with a working knowledge of the nature and purpose of legal requirements and the type of procurement arrangements that are used in the construction industry.

The module is designed to help students studying Higher National Programmes in building, civil engineering or building services engineering to demonstrate a knowledge, understanding and application of the various arrangements, options and strategies that are adopted in the procurement of projects.

The varying procurement arrangements available will be considered throughout the design and construction periods from inception to the completion of the contract.