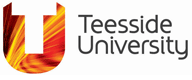 HNC Building Studies modules
Other modules on this course
Core modules
plus four specialist modules
Medium and High Rise Construction
Refurbishment and Adaptation
Modules offered may vary.
This module provides a fundamental understanding of the design process and of how the planning and design phases are co-ordinated and managed. It forms the design base for the study programme.

The module has been devised to enable those studying construction, civil engineering or building services engineering courses to demonstrate both knowledge and understanding of design considerations and the design process.

It is intended that this module will help you develop the ability to apply, analyse and evaluate the design in terms of the production and cost implications for construction projects. The content can be contextualised in terms of the discipline being followed to relate to a particular building, civil engineering or building services project.