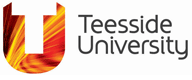 HNC Building Studies modules
Other modules on this course
Core modules
plus four specialist modules
Medium and High Rise Construction
Refurbishment and Adaptation
Modules offered may vary.
You will acquire the knowledge and skills needed to identify hazards in the workplace, assess the level of risk, make recommendations to control the risk and review the results. This must be considered along with relevant safety legislation.

This module is applicable to all students studying the Higher National courses, although the forms of risk assessment and their technical bases will be different for each course. The module will contribute to health and safety plans within project work and help you to formulate safety policy, the arrangements and carry out risk assessment in the workplace.