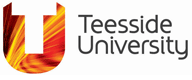 HNC Building Studies modules
Other modules on this course
Core modules
plus four specialist modules
Medium and High Rise Construction
Refurbishment and Adaptation
Modules offered may vary.
This module is designed to enhance your ability to use modern surveying equipment to undertake a range of surveying procedures typical of today's construction industry.

You'll have an opportunity to undertake setting-out and control of alignment of construction work and develop the knowledge you need to perform surveying calculations.

Both semi-manual and standard computer software will be used in performing the procedures outlined in the specification. You'll develop the skills required to produce cartographic details from survey information using a manual approach alongside exploring the uses and benefits of computer-aided plotting.