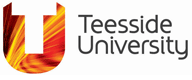 HNC Instrumentation and Control Engineering modules
Other modules on this course
Core modules
plus twelve specialist modules
Advanced Mathematics for Engineers
Business Improvement Techniques
Combinational and Sequential Logic
Condition Monitoring and Fault Diagnosis
Digital and Analogue Devices and Circuits
Heavy Current Applications
Measurement and Testing
Microprocessor Systems
Operational Amplifiers
Optical Fibre Communications
Plant and Process Principles
Programmable Logic Controllers
Modules offered may vary.
The primary aim of this module is to provide you with the fundamental analytical knowledge and techniques needed to successfully complete the core modules of Higher National Engineering programmes.

It is also intended as a base for the further study of analytical methods and mathematics, needed for more advanced option modules. The module is designed to enable you to use fundamental algebra, trigonometry, calculus, statistics and probability, for the analysis, modelling and solution of realistic engineering problems at Higher National level.