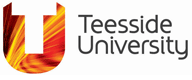 BSc (Hons) Computer Science modules
Other modules on this course
Year 1 core modules
Year 2 core modules
Computer Science theme
Networks theme
Final-year core modules
Computer Science theme
Networks theme
Modules offered may vary.
You gain valuable experience working on and managing a substantial, collaborative project. Working in small teams, with industry-specific tools, you prepare a fully documented product that satisfies a realistic brief, then 'sell' that product to a panel of academics and/or industry experts.

You analyse the technical problem presented to you and design a detailed solution. You produce a high-quality product and present and defend your wok in a professional manner, based on established industry-practice.

This module uses group, individual and peer assessment.