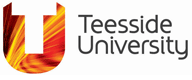 BSc (Hons) Computer Science modules
Other modules on this course
Year 1 core modules
Year 2 core modules
Computer Science theme
Networks theme
Final-year core modules
Computer Science theme
Networks theme
Modules offered may vary.
You cover a number of advanced topics relevant to software construction including concurrency, design patterns, the development and coordination of software agents and high level object oriented (OO) concepts.

Throughout this module, emphasis is on the agile/extreme approach to software construction.

This module:

gives you knowledge of advanced object oriented concepts (illustrated using the Java programming language), including generics and interfaces
introduces you to concurrent programming and the implementation of multi-threaded Java applications
exposes you to the concept of software agents and the architecture of multi-agent systems (MAS)
gives you an awareness of the set of generalised repeatable solutions to common programming problems commonly known as design patterns
increases your familiarity with the use of an integrated development environment (IDE).