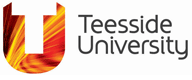 BSc (Hons) Computer Science modules
Other modules on this course
Year 1 core modules
Year 2 core modules
Computer Science theme
Networks theme
Final-year core modules
Computer Science theme
Networks theme
Modules offered may vary.
The recognition of the close relationship between business and an ICT infrastructure has led to the rise of a service led approach to ICT management. This approach improves the service offered to the business by the infrastructure through improved design and management methods. Service delivery is a standard approach used in commercial and industrial environments for delivering network services. It is defined in the IT Infrastructure Library (ITIL).

It approaches the network in terms of the end-to-end service that it delivers to the end user. In other words it is a user/business centred approach to design, implementing and managing networks. Networks are critical to the commercial activities of most organisations and anyone working in network services is almost certain to come into contact with some, if not all, of the subject areas covered here.

This module:

enables you to design a network infrastructure to meet specific business requirements
explores the role of service delivery in the management of an infrastructure
examines the content and role and service level agreements (SLA) and operational level agreements used for infrastructure management
develops your knowledge of configuration management and the configuration management database
develops your knowledge of change control in an infrastructure
explores the role of the service desk and the relationships between incident, configuration and change management
investigates relevant legislation and explore the requirement for compliance in a networked infrastructure
enables you to measure the performance of networked computer systems effectively, identify faults and bottlenecks and propose effective solutions
appreciates the social and legal contexts in which networked computer systems operate and the usefulness of written policies and procedures for network users and managers.
We use a variety of different approaches to the scheduled sessions to encourage you to take part and meet key learning outcomes. This includes lectures, self-managed study and reading, online research, and consultation and feedback sessions. We introduce variety to help keep you motivated and help you develop your independent learning abilities and confidence in them.

Practical sessions employ a mix of practical and theoretical work. The work includes the use of case studies and presentation. We use peer review exercises to support research exercises.