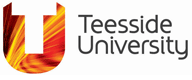 BSc (Hons) Computer Science modules
Other modules on this course
Year 1 core modules
Year 2 core modules
Computer Science theme
Networks theme
Final-year core modules
Computer Science theme
Networks theme
Modules offered may vary.
We introduce you to the Java programming language, event driven systems and the principles of object oriented (OO) software development. Your knowledge of fundamental object oriented concepts includes classes, objects, methods, inheritance, polymorphism and encapsulation. You acquire practical problem solving skills required to implement complex graphical user interfaces (GUIs) using the Java programming language. This includes using a professional source code editor and an integrated development environment (IDE).

The module is delivered so that it provides the essential foundations that can be applied to solving problems through programming.