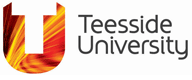 BSc (Hons) Computer Science modules
Other modules on this course
Year 1 core modules
Year 2 core modules
Computer Science theme
Networks theme
Final-year core modules
Computer Science theme
Networks theme
Modules offered may vary.
You cover a range of issues in computer security and information security. These include access control, technologies used to implement security measures, models of security and cryptography.

You also cover how security systems fail along with related areas such as the legal and ethical background and physical security.

This module:

introduces you to a range of security definitions, problems and technologies
identifes issues and state best practice in security management
applies security concepts and practices and evaluate their effectiveness
explains and justify system designs to account for security issues
identifies ethical and legal issues in security.