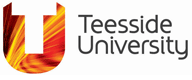 BSc (Hons) Computer Science modules
Other modules on this course
Year 1 core modules
Year 2 core modules
Computer Science theme
Networks theme
Final-year core modules
Computer Science theme
Networks theme
Modules offered may vary.
This module introduces you to systems development life cycles and methods (methodologies).

Using a case study approach, we look at the role of tools and techniques within the framework of specific methods and provide you with practical experience in learning and using selected system modelling techniques from a range of methods.

You also get practical experience of tools to support the process of systems development. And we give you the knowledge and skills you need to evaluate a method critically in the context of different systems development situations.

This module aims to:
give you an understanding that the development of different types of computer system requires the use of different types of life cycles, methods, tools and techniques
equips you with knowledge and practical skills on systems development methods, tools and techniques
give you the ability to critically evaluate a method
offer you experience of working in groups.
Practical experience of methods, their tools and techniques is through case study work, with debrief and feedback in weekly seminars and/or practical sessions and specified lectures.

Formal teaching is complemented by tutor availability for individual and group feedback.

Assessment
There is an in-course assessment in two equal parts. For the first part you work in groups to apply a range of methods to a systems development scenario, outlined in a case study.

For the second part you demonstrate an understanding of the role of life cycles, methods, tools and techniques in systems development, to critically evaluate the methods used and to critically evaluate your experience of group working.