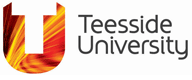 BSc (Hons) Computer Science modules
Other modules on this course
Year 1 core modules
Year 2 core modules
Computer Science theme
Networks theme
Final-year core modules
Computer Science theme
Networks theme
Modules offered may vary.
In this module we teach you the basics of Windows Graphical User Interface (GUI) development.

We take a testing and patterns based approach to the delivery of the material and use C# language.

This module aims to:
explore the advantages and disadvantages of GUI development
show how patterns can be used within GUI development
show how testing can be used within GUI development
explore alternative GUI development.
Following an initial presentation of an aspect of the course each week, you are expected to work individually and in small groups with the worksheets provided. Your response to the activities and exercises on the worksheets allow us to monitor your progress.

Assessment
For the individual assessment you plan the development of a medium-sized Windows GUI application. You define a project plan, clearly showing which parts of the application you will implement. You are then expected to develop those parts of the application. We provide you with some existing classes you are expected to use with the application.

You also write a short report of 1,000 words.