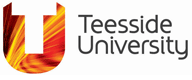 MEng (Hons) Chemical Engineering modules
Other modules on this course
Year 1 core modules
Year 2 core modules
Year 3 core modules
and one optional module
Final-year core modules
and two optional modules
Non-credit bearing optional modules
You may select one or more of these modules.
Modules offered may vary.
This module provides you with the opportunity to solve industrially relevant process design problems as part of a team. You develop employability skills such as project management, presentation of work, research and commercial awareness to support problem solving in a technical context.

You may work in teams with chemists and mechanical engineers to select the best process for manufacture of a given product, and to design the plant necessary to carry this out.