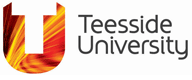 MEng (Hons) Instrumentation and Control Engineering modules
Other modules on this course
Year 1 core modules
Year 2 core modules
Year 3 core modules
and the equivalent of one optional module
and one optional module
Final-year core modules
and two optional modules
and one optional module
Non-credit bearing optional modules
You may select one or more of these modules.
+ Half modules
Modules offered may vary.
This module introduces you to the wide range of mathematical skills that are necessary for studying engineering at degree level. You learn the fundamentals of algebra, trigonometry, and basic statistics, and you are provided with an introduction to vectors, matrices, complex numbers, and differential and integral calculus.