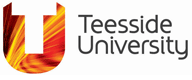 MEng (Hons) Instrumentation and Control Engineering modules
Other modules on this course
Year 1 core modules
Year 2 core modules
Year 3 core modules
and the equivalent of one optional module
and one optional module
Final-year core modules
and two optional modules
and one optional module
Non-credit bearing optional modules
You may select one or more of these modules.
+ Half modules
Modules offered may vary.
This is a group project module which is part of the group project theme running through the engineering programmes. This module provides you with the opportunity to work in a team in order to solve a complex industrial related problem. Where possible, the team will be linked directly to a company which has an identified problem suitable for a project to be undertaken. You undertake visits to the company and may be based there for two intensive weeks during the year.

This gives you an understanding of your knowledge and limitations and the importance of working with other members of a team as well as those outside of the team from other industrial departments. It will develop a highly tuned set of employability skills in project management, presentation of work, research and commercial awareness in order to support complex problem solving in a technical context and enable students to make judgements on professional issues such as health, safety, environment and ethics in the workplace.