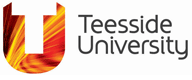 MEng (Hons) Instrumentation and Control Engineering modules
Other modules on this course
Year 1 core modules
Year 2 core modules
Year 3 core modules
and the equivalent of one optional module
and one optional module
Final-year core modules
and two optional modules
and one optional module
Non-credit bearing optional modules
You may select one or more of these modules.
+ Half modules
Modules offered may vary.
Enterprise is about spotting opportunities, creating new ideas and having the confidence and capabilities to turn these ideas into working realities. Entrepreneurship is about using enterprise to create new business and new businesses.

This module covers a range of topics related to enterprise, entrepreneurship and the development of an inspirational leader, covering the skills and knowledge needed to set up and operate an engineering business.

You review your current approach to leadership, developed in earlier modules, and explore your own unique leadership style. You obtain feedback on your leadership profile from your peers, and discover new capabilities. You clarify your own sense of purpose and learn practices for sustaining yourself, your teams and your organisation.