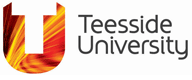 MEng (Hons) Instrumentation and Control Engineering modules
Other modules on this course
Year 1 core modules
Year 2 core modules
Year 3 core modules
and the equivalent of one optional module
and one optional module
Final-year core modules
and two optional modules
and one optional module
Non-credit bearing optional modules
You may select one or more of these modules.
+ Half modules
Modules offered may vary.
You learn to evaluate and interpret how different models for sustainability, especially eco-efficiency and ecological models, are derived from international agreements, and how these can be used to promote activities such as industrial symbiosis and sustainable product development at local, national and international levels.

The module examines the importance of energy technologies and energy policies and their implication in climate change, in particular the role of renewable energy such as wind, wave, solar, biomass and biofuels. You also assess the potentially important role the hydrogen economy could play in delivering future energy requirements including the vital issues of carbon dioxide sequestration and storage.