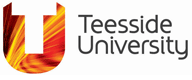 MEng (Hons) Instrumentation and Control Engineering modules
Other modules on this course
Year 1 core modules
Year 2 core modules
Year 3 core modules
and the equivalent of one optional module
and one optional module
Final-year core modules
and two optional modules
and one optional module
Non-credit bearing optional modules
You may select one or more of these modules.
+ Half modules
Modules offered may vary.
You study the methods and techniques associated with system identification, and how these techniques can be used in the formulation of adaptive and model based Control schemes. You consider the practical implementation of these control schemes during sessions supported by MatLab and SimuLink, which reinforce the lecture material and provide an opportunity for you to develop the required practical skills.