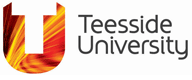 MEng (Hons) Instrumentation and Control Engineering modules
Other modules on this course
Year 1 core modules
Year 2 core modules
Year 3 core modules
and the equivalent of one optional module
and one optional module
Final-year core modules
and two optional modules
and one optional module
Non-credit bearing optional modules
You may select one or more of these modules.
+ Half modules
Modules offered may vary.
This module introduces you to control system design techniques such as SISO, continuous systems (classical control theory), state-space systems, sample-data systems and non-linear systems. In addition, you learn practical techniques of creating linear dynamic models.

In laboratory work, you form small groups to work on a small engineering plant. You produce a model, carry out tests to establish parameters and design a controller so that the closed-loop system meets a given specification. This process enhances the theoretical work carried out in other parts of the module.