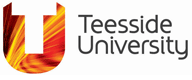 MEng (Hons) Instrumentation and Control Engineering modules
Other modules on this course
Year 1 core modules
Year 2 core modules
Year 3 core modules
and the equivalent of one optional module
and one optional module
Final-year core modules
and two optional modules
and one optional module
Non-credit bearing optional modules
You may select one or more of these modules.
+ Half modules
Modules offered may vary.
This module gives you a basic understanding of the physical fundamentals used in electrical engineering, together with specific techniques you need to determine the behaviour of electric circuits.

We cover the fundamentals of electrical circuit theory, analysis of electrical circuits, give you an understanding of simple analogue and digital circuits and an appreciation of their application to engineering problems.

We look at voltage, current, power, energy, resistance and impedance. Also magnetic fields and inductance, electric fields and capacitance, Kirchhoff's Laws. We examine time varying voltages and currents, effects on inductors and capacitors, sinusoidal voltage and current use of symbolic notation.

You also study power, reactive power and apparent power, circuit analysis techniques, mesh and nodal analysis, transistors and properties of amplifiers.

Our primary method of teaching is lectures supported by laboratory sessions, tutorials, problem solving and directed learning.

You learn how to:
understand and use key elements of electrical and electronic theory
apply given tools in the solution of well defined electrical and electronic engineering problems
apply numerical skills to simple electrical and electronic engineering problems
use basic IT tools and specialist software to solve simple electrical and electronic engineering problems.