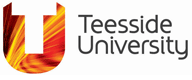 MEng (Hons) Instrumentation and Control Engineering modules
Other modules on this course
Year 1 core modules
Year 2 core modules
Year 3 core modules
and the equivalent of one optional module
and one optional module
Final-year core modules
and two optional modules
and one optional module
Non-credit bearing optional modules
You may select one or more of these modules.
+ Half modules
Modules offered may vary.
In this module we use a computer-based teaching approach to provide a thorough understanding of network theory, integrated-circuit operational amplifiers and feedback.

You review and extend the network theory underpinning this module and discover the characteristics and limitations of operational amplifiers (op-amps). We also examine the effects of various feedback configurations on op-amp performance and investigate a wide range of op-amp applications and design circuits to given specifications.

We look at basic amplifier concepts, basic op-amp configurations, feedback principles and op-amp imperfections.

Lectures are the main vehicle for presenting fundamentals and doing worked examples. We provide a detailed set of course notes.

Tutorial sessions (laboratory based) cover the analysis and design of circuits associated with particular applications using LTSPICE (electronic circuit simulation software).

Practical work is used to develop traditional practical skills but is enhanced by computer simulations. You work in groups of not more than three.

You learn how to:
demonstrate a detailed knowledge of aspects of electronics and networks
critically analyse a variety of ideas, contexts and frameworks associated with electronics and networks
apply, question and relate appropriate knowledge and concepts to a range of activities
identify key areas of problems and choose appropriate tools or methods for their resolution in a considered manner
interpret and use the information from manufacturers' data sheets
apply practical testing methods to electronic circuits to establish system performance.