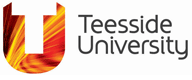 MEng (Hons) Instrumentation and Control Engineering modules
Other modules on this course
Year 1 core modules
Year 2 core modules
Year 3 core modules
and the equivalent of one optional module
and one optional module
Final-year core modules
and two optional modules
and one optional module
Non-credit bearing optional modules
You may select one or more of these modules.
+ Half modules
Modules offered may vary.
The aim of this module is to develop your knowledge and understanding and to give you experience of design in instrumentation and control.

You will undertake a design project in which, as part of a team, you will prepare a technical specification document which completely specifies the instrumentation and control equipment for the given section of the plant.

On successful completion of this module, you will be able to:
appreciate varying aspects of the design of an instrumentation system
identify the important requirements of given measurement/control systems and select appropriate equipment to meet the required accuracy and reliability.
You will be assessed on design activity performance, a design report and a presentation.