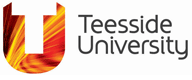 MEng (Hons) Instrumentation and Control Engineering modules
Other modules on this course
Year 1 core modules
Year 2 core modules
Year 3 core modules
and the equivalent of one optional module
and one optional module
Final-year core modules
and two optional modules
and one optional module
Non-credit bearing optional modules
You may select one or more of these modules.
+ Half modules
Modules offered may vary.
Measurement systems is a module for students majoring in Instrumentation and Control engineering. This is one of modules which distinguish you from those who are on other courses.

From this module, you will learn to analyse the performance of measurement systems including the steady state and dynamic characteristics of a measurement system or an element. You will study principles of a wide range of sensing techniques and measurement systems.

A complete measurement system may include sensing element, conditioning circuit, signal transmission and signal display (presentation). All these elements comprise the full contents of this module. Besides, the noise and interference reduction techniques and protections including intrinsically instrumentation are important to instrumentation engineers. You will also touch these topics

Measurement and control is vital in process industries. This module introduces key elements in control and monitoring systems, for example measurement elements. Application of instrumentation can be found everywhere, from domestic water and gas systems to the NASA space station.

You discover constituents of measurement systems, sensing element (primary and secondary), signal conditioning, signal processing, display (data presentation) and static characteristics of sensors.

The module is divided into lectures, tutorials and practicals.

You will learn:
to demonstrate a detailed knowledge of the principles and characteristics of different sensors
to critically analyse the characteristics of system elements and their effect on system error
to understand the effects of noise and interference and methods of reduction
to employ a balanced logical and supported argument in the selection and analysis of sensor system
to apply numerical and statistical skills in the analysis and selection of measurement systems.