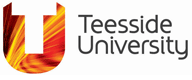 MEng (Hons) Instrumentation and Control Engineering modules
Other modules on this course
Year 1 core modules
Year 2 core modules
Year 3 core modules
and the equivalent of one optional module
and one optional module
Final-year core modules
and two optional modules
and one optional module
Non-credit bearing optional modules
You may select one or more of these modules.
+ Half modules
Modules offered may vary.
The module focuses on the implementation of, sequencing, and safety interlock of logic control systems. You cover practical aspects of PLC equipment and design a control system for an industrial process. All common communication systems used industrially are reviewed, ranging from point to point RS232 to high performance networks.

You examine Industry standard sensor, actuator and SCADA protocols, and undertake practical work that includes the creation of a Modbus graphical interface to an embedded controller.