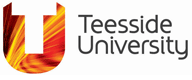 MEng (Hons) Mechanical Engineering modules
Other modules on this course
Year 1 core modules
Year 2 core modules
Year 3 core modules
Year 4 core modules
and one optional module
Final-year core modules
and two optional modules
Engineering Project Management
Non-credit bearing optional modules
In-sessional Academic English (for international students)
Professional Mentoring
You may select one or more of these modules.
Modules offered may vary.
This module provides you with a foundational knowledge of important properties of engineering materials, together with a hands-on appreciation of these through laboratory-based practical sessions.

Fundamental relationships between processing, structure, properties and performance will be explored to highlight factors that influence the suitability of materials for various engineering applications.