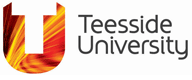 MEng (Hons) Mechanical Engineering modules
Other modules on this course
Year 1 core modules
Year 2 core modules
Group Design and Build Project
Year 3 core modules
Year 4 core modules
and one optional module
Final-year core modules
and two optional modules
Engineering Project Management
Non-credit bearing optional modules
In-sessional Academic English (for international students)
Professional Mentoring
You may select one or more of these modules.
Modules offered may vary.
This module provides you with an insight into current manufacturing processes, promoting a deep understanding of technological factors and an awareness of working principles and capabilities. Traditional methods, such as casting and rolling are examined, together with state-of-the-art practices, such as powder metallurgy. You combine a detailed study of selected manufacturing processes with hands-on experience in laboratory-based practical sessions.

You review important aspects of current thinking, such as quality, reliability, sustainability, lean manufacturing and the extensive use of computers in many areas, to ensure an informed picture of modern manufacturing. You also explore the suitability of manufacturing processes for applications, using a framework that recognises the interrelationships of (manufacturing) process, (artefact) function, shape, and materials.