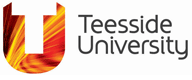 MEng (Hons) Mechanical Engineering modules
Other modules on this course
Year 1 core modules
Year 2 core modules
Year 3 core modules
Year 4 core modules
and one optional module
Final-year core modules
and two optional modules
Engineering Project Management
Non-credit bearing optional modules
In-sessional Academic English (for international students)
Professional Mentoring
You may select one or more of these modules.
Modules offered may vary.
This module investigates a range of applied Quality Management techniques and enables you to develop the skills necessary to apply these techniques to your own work environment.

You also examine the appropriate statistical techniques in quality control, auditing, supply chain management and a range of accreditation schemes including BRC, EFSIS, ISO, UKAS and industry standards.