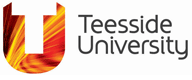 MEng (Hons) Mechanical Engineering modules
Other modules on this course
Year 1 core modules
Year 2 core modules
Year 3 core modules
Year 4 core modules
and one optional module
Final-year core modules
and two optional modules
Engineering Project Management
Non-credit bearing optional modules
In-sessional Academic English (for international students)
Professional Mentoring
You may select one or more of these modules.
Modules offered may vary.
Aerodynamics is an applied science, which finds practical application in many areas of engineering. Irrespective of the complexity of a particular problem, the use of aerodynamics provides insight into either the loadings on a body moving through air, or determination of airflows moving through, or around, physical systems.

This module introduces aerodynamics, developing the fundamentals of the discipline and applying these to a number of examples and case studies, involving both streamlined and bluff bodies. A key aspect of the module is to provide practical experience of the use of computational fluid dynamics (CFD) software to analyse a variety of flows.