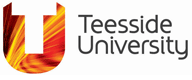 MEng (Hons) Mechanical Engineering modules
Other modules on this course
Year 1 core modules
Year 2 core modules
Year 3 core modules
Year 4 core modules
and one optional module
Final-year core modules
and two optional modules
Engineering Project Management
Non-credit bearing optional modules
In-sessional Academic English (for international students)
Professional Mentoring
You may select one or more of these modules.
Modules offered may vary.
You develop a unifying, mathematically rigorous approach to mechanics. Through (Cartesian) tensors, you understand a universal framework of mechanical principles, which applies to all materials and integrates classical treatment of fluids and solids with more recent developments in rheology. This theoretical development is put into context through extensive use of examples drawn from "real world" applications.