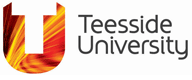 MEng (Hons) Mechanical Engineering modules
Other modules on this course
Year 1 core modules
Year 2 core modules
Year 3 core modules
Year 4 core modules
and one optional module
Final-year core modules
and two optional modules
Engineering Project Management
Non-credit bearing optional modules
In-sessional Academic English (for international students)
Professional Mentoring
You may select one or more of these modules.
Modules offered may vary.
This is a group project module, which is part of the group project theme running through the engineering programmes. You study the practice of creating an engineered design and the organisational issues of controlling a group project. It provides the opportunity to work in a team to solve a well-defined problem, and gives you an understanding of your knowledge and limitations, and the importance of working with other members of a team.