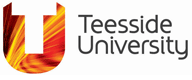 MEng (Hons) Mechanical Engineering modules
Other modules on this course
Year 1 core modules
Year 2 core modules
Year 3 core modules
Year 4 core modules
and one optional module
Final-year core modules
and two optional modules
Engineering Project Management
Non-credit bearing optional modules
In-sessional Academic English (for international students)
Professional Mentoring
You may select one or more of these modules.
Modules offered may vary.
This module introduces you to the basic principles and practice of engineering design and the use of Computer Aided Design systems. You gain an understanding of the methods of graphical communication, competing requirements, and how to organise design data. CAD is used to produce simple, orthographic, and schematic representations of engineered components.