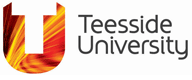 MEng (Hons) Mechanical Engineering modules
Other modules on this course
Year 1 core modules
Year 2 core modules
Year 3 core modules
Year 4 core modules
and one optional module
Final-year core modules
and two optional modules
Engineering Project Management
Non-credit bearing optional modules
In-sessional Academic English (for international students)
Professional Mentoring
You may select one or more of these modules.
Modules offered may vary.
In this module, you develop your skills and knowledge in applying 3-D solid modelling and surface modelling to product design, using industry standard software. You gain a thorough understanding of computer modeling, and how to apply these skills to design engineering components and products.

You model parts with flat and cylindrical type surfaces, as well as those with more complex curved surfaces. The ability to obtain the mass and other properties of models and create orthographic drawings from 3D models will be covered.

You gain a thorough understanding of both static and dynamic hierarchical assemblies and their value to industry, and learn how to produce 'Bill of Materials', undertake clearance and interference checks on mating parts, and Tolerance Analysis.

You acquire the ability to animate dynamic assemblies; you create joints and mechanisms to solve for kinematic motions, and you learn how to structure the models effectively and modify them as appropriate.