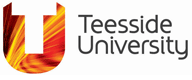 BSc (Hons) Computing modules
Other modules on this course
Year 1 core modules (ICT and networks)
Year 1 core modules (Computer science)
Year 1 core modules (Games programming)
Year 1 core modules (Software development and networks)
Year 2 core modules (ICT and networks)
Year 2 core modules (Computer science)
Year 2 core modules (Games programming)
Year 2 core modules (Software development and networks)
Final-year core modules (ICT and networks)
Final-year core modules (Computer science)
Final-year core modules (Games programming)
Final-year core modules (Software development and networks)
Modules offered may vary.
The aim of this module is to enable you to develop expertise in the design and development of accessible and adaptable digital environments.

We examine in detail the accessibility and adaptability of digital media for web, mobile and software applications.

You look at a range of assistive technologies to understand the design and technical implications for enabling their use.

The module gives you a thorough understanding of legislation, guidelines and standards related to accessibility. You gain expertise in the design and development techniques for the creation of adaptable environments for the web, software applications, games and mobile devices.

Supported by a series of real case studies, you develop skills in creating accessible and adaptable applications.

This module aims to:
develop your appreciation of the needs and preferences of disabled users
give you a sound understanding of accessibility and adaptability of digital media and web environments
develop solutions that are adaptable and accessible to the requirements of disabled user groups.
There are keynote lectures introducing theoretical aspects combined with seminars and laboratory sessions during which we introduce practical elements centered around particular case studies.

The theory and practical sessions are delivered in the first half of the module so you can develop your learning through your work on the assessment supported by the case studies.

Assessment
There is a single individual in-course assessment comprising a report of approximately 2,000 words and a prototype product.

We'll distribute it in week six to enable you to develop your ideas supported by the tutors and case studies.

Your report will identify your chosen application and target audience and discuss the design and implementation methods you'll apply, including reference to research and theory as appropriate. You should also describe the proposed evaluation and testing methods you apply and include a reflective evaluation of the process and outcome (possibly as wiki or a blog).

The product may be a complete design document or a prototype application as agreed with the tutor. The range of possible solutions is wide but could, for example, be the design for a virtual learning environment, a website, an adaptable learning object, alternative interface for a mobile device or an accessible game.