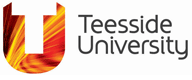 International Foundation Year (Science & Engineering) modules
Other modules on this course
Year 1 core modules
and one optional module
Modules offered may vary.
From materials science and mechanics to waves and optics, the real world applications of physics are all around us.

You use physics every time you switch on an electric light, listen to your iPod, press the brakes on your car, or throw a ball to a friend.

The scope of physics ranges from atoms to galaxies, and physicists are involved in everything from computers to designing passenger aeroplanes.

In this module you study materials science, fluid mechanics, waves and optics, and electrical principles and electronics.