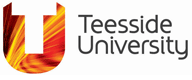 BSc (Hons) Information and Communication Technologies (ICT) modules
Other modules on this course
Year 1 core modules
Year 2 core modules
Final-year core modules
Modules offered may vary.
The modern world is increasingly dependent on networks. Networks support global communications, business support, automation, social activities and much more. The skills and knowledge to support them is increasingly diverse, requiring not just technical ability but also an awareness of their role within a business. This module continues to develop your understanding of networking in a business environment.

Network design issues are considered in depth, including measures to provide availability and manageability. The use of redundancy and design is covered, examining the role of topologies, network protocols and devices. Technologies such as routers, IPv4 and IPv6, network attached storage, voice over IP (VOIP) and long fat networks are addressed. Network security policy and issues are covered from the design stage throughout the infrastructrure.

Network performance is covered in the broadest sense, with an emphasis on availability of resources. Factors affecting the performance of a network, from the users to technical and legal issues will be considered.