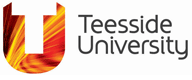 BSc (Hons) Information and Communication Technologies (ICT) modules
Other modules on this course
Year 1 core modules
Year 2 core modules
Final-year core modules
Modules offered may vary.
You look at the principal discipline of the creative process and design strategies such as typography, branding, grids and go on to explore their use in the creative output of individual influential artists and designers who have and are still working in areas such as filmmaking, video, graphics, advertising, photography music and sound multimedia and web design.

It help you pursue your own design strategies and to develop your own style within a conceptual framework. For example composition, graphic design (traditional, hand-drawn and digital), uses of colour culturally and trends, found objects and sounds and text and the discipline of photography are all considered from a more abstract perspective.

The focus is developing a style through techniques primarily through exposure to the creative process of artists and artisans and the exploration of professional techniques. You are encouraged to engage critically with existing work, selecting elements as appropriate to your own overall design concept.