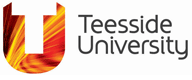 BSc (Hons) Information and Communication Technologies (ICT) modules
Other modules on this course
Year 1 core modules
Year 2 core modules
Final-year core modules
Modules offered may vary.
You gain a thorough understanding of the role of Computer Networks in modern society. Network design principles are introduced; current trends in network usage are explored, including the increased demand for bandwidth, the demand for mobile and wireless solutions and the bandwidth divide. This also includes hands on experience using key network devices including cabling, switches and routers on a wired and wireless network.

Network and computer security issues are explored, examining operations security; continuity and recovery; the role of risk assessment; legal requirements; ethical issues; security threats; how policies can be applied to mitigate risk; as well as investigating relevant protocols and hardware technologies.