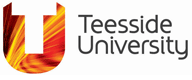 BSc (Hons) Information and Communication Technologies (ICT) modules
Other modules on this course
Year 1 core modules
Year 2 core modules
Final-year core modules
Modules offered may vary.
We introduce you to the key aspects of network and systems administration. This includes a study of current network filing systems, user account issues including account setting up (bulk and individual), generating IDs and passwords, password policies account administration, suspending accounts, changing quotas and passwords and issues associated with wireless networks.

The importance of secure storage and backup of user data is addressed, along with other maintenance issues, network management issues and network performance monitoring.

The significance of licenses and legality (or otherwise) of user software is investigated, as are policies on network and account security, viruses, and attack by hackers (D.O.S.) and spammers. Finally, some of the ethical and moral concerns surrounding account privacy are investigated.