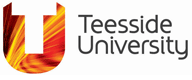 BSc (Hons) Information and Communication Technologies (ICT) modules
Other modules on this course
Year 1 core modules
Year 2 core modules
Final-year core modules
Modules offered may vary.
You learn how to develop websites utilising HTML5 and CSS3. You are introduced to a web development life cycle, showing how web-based analysis and design techniques can be used early in the life cycle and how project management and quality assurance/quality control techniques can be applied throughout the web cycle. You look at a website development package and testing, including the concepts of usability and accessibility.

The focus of the module is developing key skills required for other modules on the programme. Emphasis is placed on reaching a minimum level of competency and this is achieved through continuous assessment and feedback within the practical sessions. You undertake tutorial activities that enable you to produce responsive multiplatform websites. Assessment is continuous and involves the production of a portfolio of work via worksheets. It also includes some group work at the end of the module for evaluation and testing purposes.