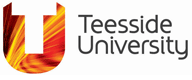 FdSc Computing (Networking) modules
Other modules on this course
Year 1 core modules
Year 2 core modules
Modules offered may vary.
This module aims to give you a clear insight into the installation, configuration and maintenance of a complete computer system. There is particular emphasis on the practical aspects of remedial maintenance as well as the purchase, installation and configuration of the major components of a system.

The module will also look at the importance of thoroughly testing a system and goes on to examine how the whole process can help to achieve optimal performance in a computer system. Attention will also be given to the proper documentation of purchase and maintenance agreements and software licenses.

On successful completion you will be able to:


understand the functionality of hardware and software components in a PC system
demonstrate best practice in PC purchase, maintenance and safety issues
appreciate the technical detail and characteristics of peripheral devices and how they interface to computer systems
appreciate the importance of testing in the installation and configuration of PC systems
illustrate the testing and trouble-shooting methods available and the solutions available for the user
appreciate the need for proper documentation of purchase agreements, maintenance agreements, warranties and software licenses.
The module will be assessed in-course in two parts. The first will involve the specification and purchase order documentation of hardware and software for a given system specification. And the second will involve the building, configuring, testing and critical evaluation of this system.

Formative assessments will be used throughout the module to enable you to monitor your progress.