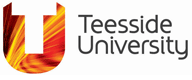 BA (Hons) Computer Character Animation modules
Other modules on this course
Year 1 core modules
Year 2 core modules
Final-year core modules
Modules offered may vary.
You learn and practice the principles of animation, such as squash and stretch, anticipation, follow-through, timing and appeal. This knowledge will be applied to the production of bipedal and non-character sequences in 2D and 3D. You shoot, source and analyse video footage as reference for animation.

You learn the traditional processes related to 2D computer animation, including the use of field guides, x-sheets, layout and line testing. For 3D, you earn how to apply a solid workflow starting with strong poses and blocking out a sequence through to spline animation.

You develop walk cycles and run cycles before going on to animate more complex actions with a character to express weight. ?You will also learn how to render an animated sequence and utilise non-linear editing to cut sequences together.
The assessment requires you to complete two sets of animation exercises, one in 2D and one in 3D.