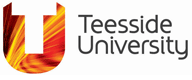 BA (Hons) Computer Character Animation modules
Other modules on this course
Year 1 core modules
Year 2 core modules
Final-year core modules
Modules offered may vary.
You continue working in your small teams to produce a major short film that you developed in Animation Group Production 1.
You assume an individual animation production role based on your course or area of specialisation – such as computer animator, character animator, visual effects/compositor, editor/post-production, director or a combination of roles.

Key lectures and workshops inform the assignment work, including advanced aspects of computer animation production and character animation in 3D and 2D, visual effects and post-production, marketing and distribution. Guest lecture talks, by designers, animators or directors, provide you with an industry context. In the tutorials your team tutor guides you on the animation production pipeline and provide regular individual and group feedback.

You are assessed for your individual and group work. As an individual you are required to create a 'making-of' reel, a high-end showpiece for your final portfolio. Your final film should be suitable for film festival screenings, TV, or other industry events or competitions, potentially including international events or competitions.