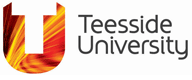 BA (Hons) Computer Character Animation modules
Other modules on this course
Year 1 core modules
Year 2 core modules
Final-year core modules
Modules offered may vary.
You develop further the drawing and animation skills developed in year one with particular reference to character animation in a 2D environment.

You further develop your 2D character animation skills and learn how to animate creatures and non-character based objects. You also create special effects animation such as fire and water. All of this work reference real world observation, but you are also encouraged to develop your own visual style.
The assessment requires you to complete a portfolio of polished 2D animated exercises plus a final short animated piece.