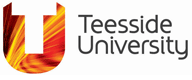 BA (Hons) Computer Character Animation modules
Other modules on this course
Year 1 core modules
Year 2 core modules
Final-year core modules
Modules offered may vary.
This module will enable you to become proficient in the creation of the key components of the animation pre-production process. This includes project planning, development, concept art, character, environment and prop design, scriptwriting, layout, storyboarding, art direction, cinematography, directing, animatics and animation bibles.

You will be exposed to a range of significant animated and live action films to develop an understanding of film language. This will enable your practical work to develop in a professional context to recognised pipelines.

The assessment for this module requires you to pitch a proposal for a short animated film project to a live client.