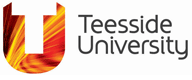 BA (Hons) Computer Character Animation modules
Other modules on this course
Year 1 core modules
Year 2 core modules
Final-year core modules
Modules offered may vary.
In this module you will develop your visual perception and drawing skills, and learn how to communicate your ideas effectively, swiftly and efficiently.

We guide you through a wide range of drawing exercises including figure drawing, environment drawing, sketching layouts, props and character design. These exercises develop your observational and imaginative drawing abilities, as well as build on your artistic and technical skills.

The assessment requires you to complete a cohesive portfolio of work consisting of a range of drawings using traditional and digital techniques.