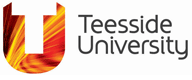 BEng (Hons) Civil Engineering modules
Other modules on this course
Year 1 core modules
Year 2 core modules
Final-year core modules
Non-credit bearing optional modules
You may select one or more of these modules.
Modules offered may vary.
This module provides you with the opportunity to work in teams to solve an open-ended, employer-relevant problem on various areas of the infrastructure required by today's society. You develop employability skills such as project management, presentation of work, research and commercial awareness to support problem-solving in a technical engineering context.

You also have an opportunity to apply some of the construction management principles and techniques you learn in the Construction Management module to a typical civil engineering project.

A problem-based learning approach is adopted and, where appropriate, supporting lectures/ seminars are delivered to include technical knowledge or skills development. You are assessed through two in-course assignments.