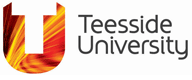 BEng (Hons) Civil Engineering modules
Other modules on this course
Year 1 core modules
Year 2 core modules
Final-year core modules
Non-credit bearing optional modules
You may select one or more of these modules.
Modules offered may vary.
You investigate problems related to the storage of water in bulk and to its conveyance in known quantities through pipelines, rivers and open channels. You use your knowledge of the basic properties of water at rest and in motion for this, and consider the natural water cycle (hydrological cycle) and how humans have interacted with it to produce the hydrosocial cycle for our own use and benefit.

Rainfall is a major component of the hydrological cycle and the module provides an insight into rainfall types, rainfall losses and rainfall runoff. Water and wastewater treatment are also introduced, along with topics such as the hydrological cycle, rainfall, fluid statics, pipe flow and channel flow.