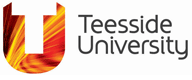 BEng (Hons) Civil Engineering modules
Other modules on this course
Year 1 core modules
Year 2 core modules
Final-year core modules
Non-credit bearing optional modules
You may select one or more of these modules.
Modules offered may vary.
This module examines the nature and content of the laws of contract. You examine the essential elements of a contract, and the detail from formation through to completion. You also examine the principles of the law of tort, focussing on the area of negligence. Construction contracts and procurement systems are also studied to investigate how they can be selected to suit particular client requirements.