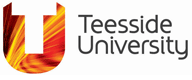 BEng (Hons) Civil Engineering modules
Other modules on this course
Year 1 core modules
Year 2 core modules
Final-year core modules
Non-credit bearing optional modules
You may select one or more of these modules.
Modules offered may vary.
This module introduces hazard identification, risk assessment and risk control applicable to disaster management as well as the construction and chemical engineering industries. You will study compulsory and optional components relevant to your discipline.

The module is designed so you:
>develop your understanding of project risk management, need for preparation of appropriate risk registers and the changing risk scenarios in the project continuum
>appreciate and use risk assessment techniques and to validate the risk mitigation strategies proposed
>understand and analyse the benefits of different strategic approaches to mitigate risks
>utilise and apply the most appropriate strategies to deal with risk situations and problems including financial, environmental, health & safety, timeline, performance and planning risks
>can use @Risk software with different techniques such as best Fit, MCS, Matrix model and Sensitivity analysis
>learn the risk behavioural influences in an organisation.
>appreciate the application of decision tools for monitoring risk management in construction projects.

Indicative content:

Risk management theory
>the principles of risk management
>definition of the terminology involved.
>behavioural influences

Risk identification analysis and response
>methodology used to identify sources of risk
>options and trade-offs involved in managing risk
>the assessment and ranking of project risks
>use of Delphi Technique.
>evaluation of the impact of risk
>use of analytical and simulation techniques
>Monte Carlo Simulation.
>programme evaluation and review techniques (PERT)
>using different analysis such has sensitivity to monitor the risk

Decision making based on risk assessment
>use of decision trees and tools for decision making
>uncertainty management-magnification of risk via coupled uncertainties
>managing projects using a risk register
>creating and applying a risk register approach

Investigating risk
>potential causes and solutions
>development of the Ishikawa cause and effect diagram

Case studies
>in the application of risk management in the financial, safety and environmental aspects of projects

Evaluation of software
>demonstration of the software available for use in risk management

Field visit – risk assessment
>application the techniques, findings to be the basis of a project covering the learning outcomes.

Learning strategy

You undertake a project (related to engineering and construction) to demonstrate how risk management tools and techniques are used to achieve risk mitigation.

Covering all the learning outcomes, you submit a single report for 100% of marks. The report consists of application of @Risk software on project, Case study analysis and project evaluation.

The main activities are:
>risk management introduction
>decision making tools and techniques
>hands on calculation of Network Diagram
>basic calculations on PERT, normal distribution
>@Risk Software application for risk monitoring using different distributions
>risk analysis using simulation through @RISK software
>understanding the behavioural influence in the organisation

Learning and teaching takes place through lectures, seminars, practical sessions, issues, case studies and guest / expert input, tutorials and assignments to allow the application and development of course materials.

You are given academic support and feedback during tutorial sessions. Computer labs are used to teach and train on the utilisation of @RISK software to support the simulation process.

You are guided towards further study and encouraged to research information through the internet

Learning outcomes

You will be able to:
>demonstrate a systematic and critical understanding of the breadth and depth of knowledge in the discipline and a critical awareness of current practise in engineering project
>demonstrate technical/managerial skill applied in engineering projects
>able to make argued conclusions based on incomplete and/or contested data.
>can operate ethically in complex and unpredictable, possibly specialised, situations and has a critical understanding of the issues governing good practice
>demonstrate clear communication skills in complex academic or professional issues clearly to specialist and non-specialist audiences
>dDemonstrate the independent learning ability required for continuing professional development.